YL= Young Lady
In amateur radio you're a Young Lady no matter what your age is. There are several interest groups for women operators, and I am a member of three of them. YLRL, Young Ladies Radio League, American; BYLARA, British Young Ladies Amateur Radio Association and JLRS, Japaneese Ladies Radio Society. It's always great fun to contact another YL on the air, and even more so to meet them personally.

June 20 -23 1996 YL World 96 was arranged in Berlin by the German YLs, and I was there. So were 168 other women from all over the globe.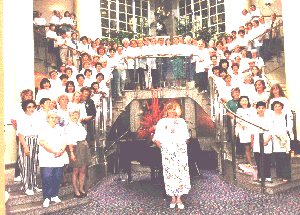 All these ladies were at the Berlin meeting. Would you like to know who is who press

YL World 91 was held in Stockholm and YL World 93 in Osaka, Japan. 1998 YL-meeting was in Svalbard, and in year 2000 there will be a meeting in New Zealand.There were 6 YLs from Korea in Berlin, 24 from Japan and 5 from Sweden. We had a wonderful time. We were taken on a trip to Spreewald, a very beautiful area


| | |
| --- | --- |
| | There we were shown around sitting on small boats that were punted along the waterways |
| . Most unusual. | |
---
1998 YL-meeting took place in exotic surroundings.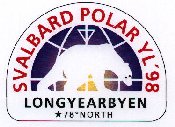 01-07-16